Unexplored region of Aomori! Digital detox at Lamp no Yado "Aoni Onsen"
Suggested Time

2 days / 1 nights
Transport Options

Train, Bus, Walk
Season

All year around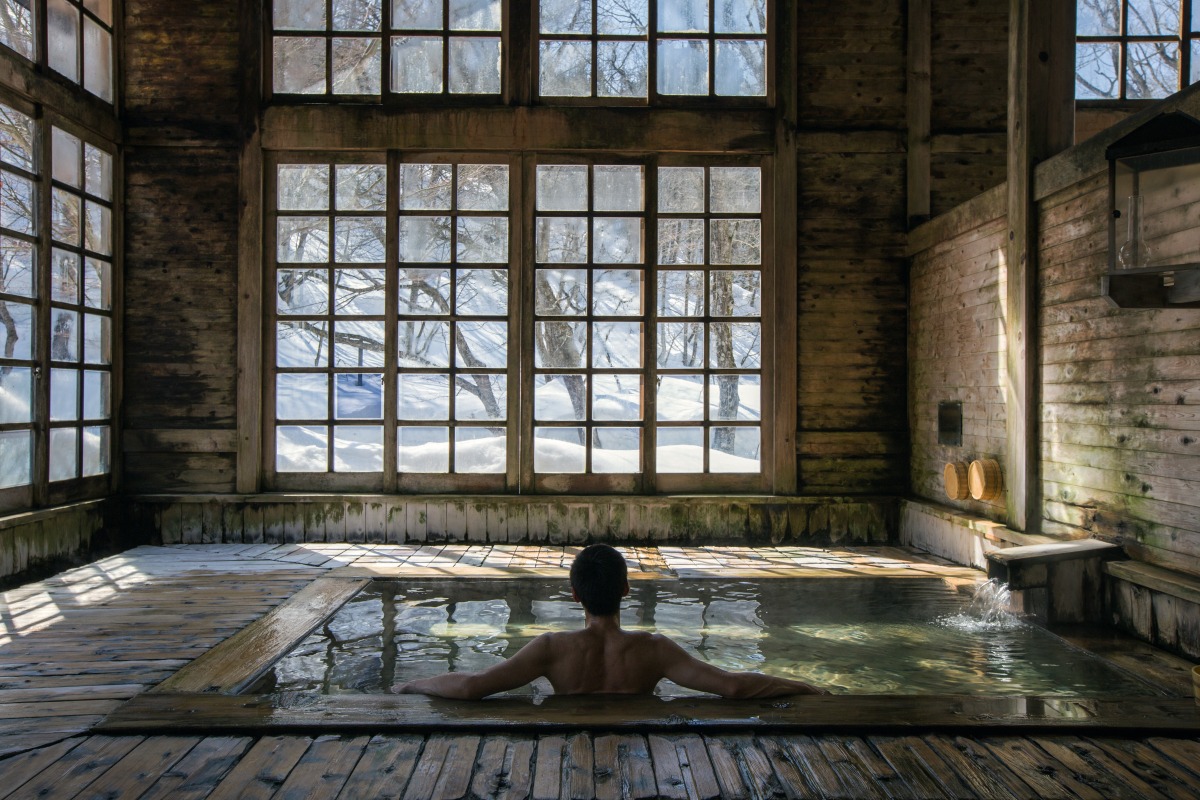 Would you like to experience something extraordinary with Digital Detox?
At Aoni Onsen, there is no electricity, no radio waves, and the only light is a lamp!
Let's enjoy the relaxing time to your heart's content.
Start
Day1
Lamp Inn Aoni Onsen
Aoni Stream flows from the Minami Hakkoda mountain range and is characterized by the surrounding virgin forest, waterfalls, and rapid currents. Aoni Onsen is located within the Aoni Stream and is surrounded by ravines. It is a well-known onsen inn as the "lamp inn" throughout Japan.
The lamps of the inn are lit as the evening approaches, changing the atmosphere to a magical world. The lamps are the only light source in the inn. There are no TVs, refrigerators, or outlets in the guest rooms. This "luxury" of having nothing is exactly what attracts visitors to the Lamp Inn.
Dinner includes seasonal Japanese country style cuisine. Guests enjoy the simple meal which uses fresh mountain vegetables and river fish, the blessing of nature from the mountains and river.
Hot Spring Water Composition/ Simple hot spring
Hot Spring Benefits/ Rheumatoid, movement disorders, nerve paralysis, recovery from exhaustion
The Hidden Hot Spring Lit by Lamps
The inn features an open outdoor bath, a beech-wood bath, and a stone bath where bathers can enjoy the calming sounds of the stream. The elegant air created by the lamp lights at night treats guests with a luxurious moment of peace and quiet.
Address

黒石市大字沖浦字青荷沢滝ノ上1の7

Telephone Number

0172-54-8588

Opening Times

[One Day Onsen]
10:00-15:00
*Please reserve a shuttle from Michinoeki Nijino Mizuumi as the inn becomes inaccessible during the winter by car.

[Check-in]15:00~
[Check-out]~10:00

Closures

None
Day2
Tsugaru Traditional Craft Museum
A facility that promotes the traditional culture of the Tsugaru region
At the Tsugaru Traditional Arts and Crafts Museum, you can try your hand at making Tsugaru lacquerware and Tsugaru kokeshi dolls. At the store, you can buy typical souvenirs of Tsugaru. Next to the facility, there is the Tsugaru Kokeshi Museum where about 4,000 kokeshi dolls are displayed.
Address

黒石市袋富山65-1

Telephone Number

0172-59-5300

Opening Times

09:00 - 17:00

Closures

Mondays from December to March, year-end and New Year
Komise
Komise along Naka-Machi Ave., selected one of the best 100 streets in Japan, features an arcaded shopping area with traditional structures remaining from the Edo Period.
Komise was made as an arcaded street to keep snow and rain out, which is characteristic of the snowy northern parts of Japan. Buildings along Naka-Machi Ave. have been particularly well-preserved.
Address

黒石市大字中町、浦町2丁目、大字甲徳兵衛町、大字横町の各一部

Telephone Number

0172-52-2111
Kuroishi Tsuyu Yakisoba Noodles
At the restaurant "Mimasu" in the Nakago district of Kuroishi City during the early 1960s, someone had the idea to pour hot broth (tsuyu) over Kuroishi Yakisoba noodles made with Kuroishi's distinctively wide, flat noodles. This is said to be the origin of Kuroishi Tsuyu Yakisoba noodles. They later became known nationwide as an inexpensive and delicious local food. The city of Kuroishi is currently home to over 70 restaurants serving Kuroishi Yakisoba noodles and Kuroishi Tsuyu Yakisoba noodles, with the taste and presentation style varying by establishment. You'll definitely want to make a visit to Kuroishi to try this unique dish beloved by local residents for its nostalgic taste.
Address

黒石市

Telephone Number

0172-52-4316
Goal