Gourmet tour of Shimokita
Suggested Time

2 days / 1 nights
Transport Options

Drive
Season

All year around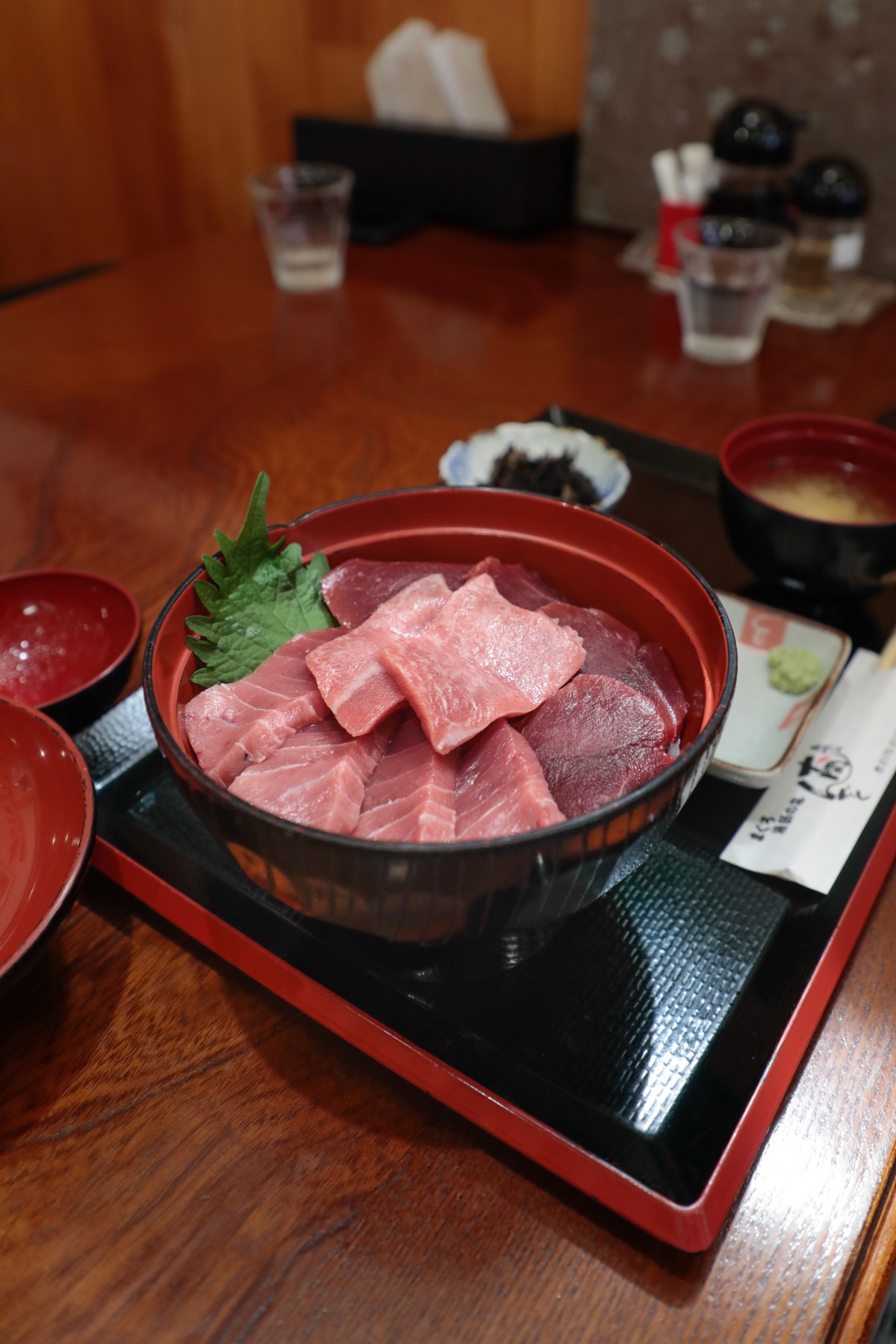 Asamushi Onsen (Outside of Aomori City. There is a live Tsugaru Shamisen performance from 8:30 p.m .every day), Roadside Station Yokohama (A rape blossom field nearby turns the area into yellow carpet in May), Tsugaru Kaikyo Cultural Center Arusas (A starting point for travel through Hotokegaura, enjoy locally caught fresh seafood, including sea urchin), Hotokegaura (A famous sight of huge uniquely shaped rocks), Omazaki (The northernmost point on the main island, and tuna caught in the area have become brand-name fish), Yagen Onsen (Located in the forest, the open-air bath by the stream is popular), Osorezan (One of the three major holy sites in Japan), Hasshoku Center (Huge suburban market with many restaurants serving fresh seafood at reasonable prices), Tanesashi Beach (A beautiful landscape with an expanse of natural grass)
*Hotokegaura Pleasure boat operates from late April to the end of October.
Start
Day1
"Arusas" – Tsugaru Kaikyo Cultural Center
Terminal for Hotokegaura-bound sightseeing ships and Aomori-bound passenger ships
Address

下北郡佐井村佐井大佐井112

Telephone Number

0175-38-4513
Quasi-National Park, Cape Oma
The black and white Oma Cape Lighthouse stands on Benteto Island of Oma Cape, which is designated as part of Shimokita Hanto Quasi-National Park. The Oma Cape Lighthouse has been chosen as one of the top 50 lighthouses of Japan. During the tuna fishing season (July-January), pole-and-line fishing boats can be seen from the cape.
Cape Oma is located on the northern most part of Honshu. On clear days, the city of Hakodate in Hokkaido can be seen across the ocean. Oma's city symbol is a tuna pole-and-line fishing statue and a stone monument marking the northern most point of Japan's main island, Honshu.. A common kitchen, free rest place (April-October), tent sites (free) are available nearby.
A 90-minute Ferry Ride to Hakodate
Oma is 17 km (10 miles) from Hakodate, a 90-minute ride on a ferry. Visitors can easily enjoy both Shimokita Peninsula of Aomori prefecture and the Donan, the southern region of Hokkaido.
Address

下北郡大間町大字大間平17-1

Telephone Number

0175-37-2111
Hotokegaura
Nearly 20 million years ago, deep sea volcanic activity created a precipice of green volcanic tuff around the current village of Sai in the Shimokita peninsula. Over many years, the rough waves of Tsugaru Channel eroded the precipice turning it into a fantastically shaped rock formation that goes on for 2 km (1.2 miles) along the coast.
The rocks have been named after Buddha, thus the name Hotokegaura (Buddha's Cove).
In 1934, a stretch along the coast of Hotokegaura was designated as an Aomori Natural Monument, and additionally as a national place of scenic beauty and a National Natural Monument in 1941.
A Jizodo (a hall dedicated to Jizo Bosatsu) is built on the Hotokegaura beach, where the Hotokegaura Festival is held for worship on July 24th every year.
Tsugaru Channel Cultural Center "Arusasu"
Arusasu is a tourist, cultural and industrial spot in Sai village. The regular ships and tourist boats to Hotoge-ga-ura depart from here, from Arusasu.
| | |
| --- | --- |
| Address | 112 Osai, Sai-mura, Shimoita, Aomori 039-4711 |
| Contact | 0175-38-4513 |
| Hours of Operation | 6:00~17:45(April-October) 8:30~16:30(November-March) |
| Closed Days | None |
| Admission Fee | Free |
| URL | Blog(Japanese) |
Address

下北郡佐井村長後 縫道石国有林地内

Telephone Number

0175-38-2111
Oku-Yagen Onsen (Kappa-no-Yu / Fufu-Kappa-no-Yu)
Yagen Onsen, described as the Honshu Hot Spa, is located along the Ohata River where there is a 4.4 km walking trail from Yagen to Oku-Yagen. The trail is surrounded by cypress, beech and maple trees and several large and small waterfalls.
Oku-Yagen Hot Springs is located 2 km up the mountain from Yagen Hot Springs.
The open-air bathing area called "Kappa-no-Yu" is available free of charge. Fufu-Kappa-no-Yu" on the Ohata River with one men's bath and one women's bath, is also available at a reasonable price.
About 1,100 years ago, Jikaku Daishi, the priest who pioneered Osorezan, got lost when he was traveling to Oku-Yagen, fell from a cliff and hurt himself. A kappa (water imp) appeared from nowhere and carried Jikaku Daishi away on his back. The next morning when the priest awoke, he found himself covered with butterbur leaves and in the warm bath. He was surprised to find that his pain was gone. Daishi was so grateful to the kappa that he named the hot springs Kappa-no-Yu.
Temperature: 46 degrees
Quality: Simple hot spring
Indications: arthritis, rheumatism, skin disease, fatigue, gastrointestinal disease, gynecological disease
Address

むつ市大畑町薬研

Telephone Number

0175-34-2008
Day2
Osorezan Reijo
Osorezan has been considered a sacred mountain for over 1,100 years ago since Jikakutaishi of Tendai Buddhism established it as a place of worship in 862.
Osorezan, also known as Usoriyama, is considered one of the three most sacred mountains in Japan, along with Koyasan and Hieizan.
The beauty of Chinoike Jigoku, Juuzai jigoku, Jigokudani, Sai no Kawara, Gokurakuhama and Sanzu no Kawa perfectly matches with Usoriyama Lake as the foliage around it changes color with the coming of the seasons.
Address

むつ市大字田名部字宇曽利山3-2

Telephone Number

0175-22-3825
Hasshoku Center
Huge marketplace packed with Hachinohe food and leisure goods
Address

八戸市河原木(大字)神才22-2

Telephone Number

0178-28-9311
Tanesashi Coast
The Tanesashi coast offers many natural attractions such as the natural grass that grows to the water's edge, the nakisuna (singing sand) that produce sounds when walking, and a vast grassy plain with many flowers and plants.
In May 2013, the coast was designated as part of Sanriku Fukko National Park, which was established to contribute to the reconstruction of Sanriku region after the Great East Japan Earthquake.
The coast is near the city center, making it easily accessible for local and visitors for trekking, swimming in the ocean, and surfing.
A walking trail is stretches along the coastal line and is a popular walking spot. For cyclists, electric bicycles with GPS and audio navigation are available for rent from spring to summer time.


Kabushima Island/Kabushima Shrine
Kabushima Island is a famous nesting location for black-tailed gulls. As black-tailed gulls are known to be monogamous, the Kabushima Shrine has become a place to pray for relationships and matchmaking.
Tanesashi Coast Information Center
The Tanesashi Coast Information Center provides information about the Tanesashi coast area within the Sanriku Fukko National Park. Along with information about the wildlife and culture of the area, the center offers various hands-on programs as well as information about the Michinoku Shiokaze Trail project and other seasonal information.
Address 14-167 Tanakubo, Samemachi, Hachinohe-shi, Aomori 031-0841
Contact 0178-51-8500
Hours of Operation 9:00~17:00(April – November),9:00~16:00(December – March)
Dates Closed December 29th – January 3rd
Admission Fee Free
Address

八戸市鮫町棚久保

Telephone Number

Same Town Tourist Association 0178-33-0462
Tanesashi Tourist Association 0178-38-2024
Hachinohe Tourist Convention Association 0178-41-1661
Hachinohe Tourism Section 0178-46-4040
Goal