Aomori Highlights 4-Day Tour
Suggested Time

4 days / 3 nights
Transport Options

Train, Bus, Walk
Season

All year around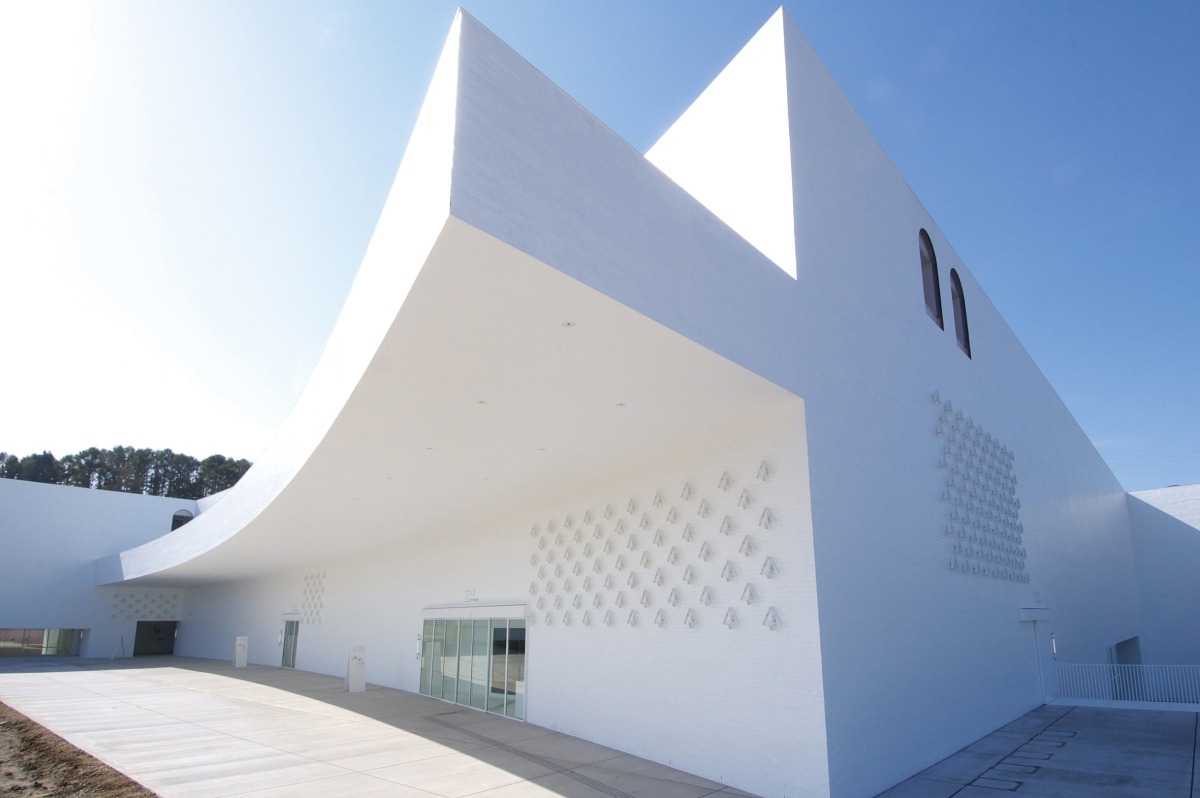 Start
Day1
JR Hachinohe Sta.
40min
Towada Art Center
Address

十和田市西二番町10-9

Telephone Number

0176-20-1127
60min
Autumn Leaves of Oirase Gorge
The Oirase Gorge is one of the most beautiful river valleys in Japan, with vibrant and fast flowing water. The gorge extends over 14 km from the contrastively calm Lake Towada. The Oirase Gorge shows its beauty in different ways throughout the four seasons. However, the gorge is mostly known for its spectacular autumn foliage in the fall season.
The Oirase Gorge has an enchanting atmosphere with many waterfalls and thick woods. Starting in October, the leaves of the trees begin to change to vibrant red and yellow, adding to the already vivid green of the moss on the rocks, adding colors to a magnificent sight. The autumn colors peak every year around the end of October to the beginning of November. Visitors can hike around the gorge on the hiking trail. The gorge is a National Special Place of Scenic Beauty and National Natural Monument.
Rental Bicycles
Rental Bicycles are available for visitors who prefer cycling to walking.
Basic Fee
4 Hours Regular bicycle ¥1,000 Electric bicycle ¥1,500
Rental Hours
8:30~16:30
Rental Location
Oirase Sream Museum TEL:0176-74-1233
Ishikedo Rest Area TEL:0176-74-2355
JR Bus Nenokuchi TEL:0176-75-2244
The Oirase Stream Museum
The Oirase Stream Museum is located conveniently at the mouth of the Oirase Gorge for visitors to enjoy a break with a light meal or shop for souvenirs.
Address

十和田市奥瀬栃久保183

Telephone Number

0176-75-2425
30min
Fall Leaves at Lake Towada
Lake Towada displays a vibrant colorful fall with the yellow leaves of beech trees and the red of Japanese maple trees.
Lake Towada is a well-known spot in Tohoku region for its picturesque scenery.
The magnificent view of the lake colored with the reflection of Mount Towada is an unforgettable sight. In addition to the view from lakeside, the sight of the fall leaves from aboard the excursion boats is also highly recommended. The peak viewing season of Lake Towada's fall leaves is from the middle to the end of October.
Lake Towada Excursion Boats
Visitors of Lake Towada can enjoy a different view of the lake with the Lake Towada Excursion boat throughout the year. The vibrant scenery that can be only enjoyed aboard the boats is sure to make your trip memorable.
General Ticket Fee Adult ¥1440, Child ¥720
Routes 1)Yasumiya to Yasumiya 2)Nenokuchi to Yasumiya
*The boat service is suspended during the winter season.
(Japanese) http://www.toutetsu.co.jp/ship.html
Towada Visitor Center
In addition to sightseeing information around Lake Towada, visitors can learn about the history of the lake as well as the trees and wild birds of the area. A film "The Four Seasons of Towada" can be seen in high-vision picture.
Address
486 Yasumiya Towada-kohan Okuse Towada-shi Aomori-ken 018-5501
Phone Number
0176-75-2368
Business Hours
8:30~17:00(April-November),
9:00~16:00(December-March)
Closed Days
December 29th – January 3rd
Admission Fee
Free
URL
None

Address

十和田市奥瀬十和田湖畔休屋486

Telephone Number

0176-75-2425
5min
Lake Towada Excursion Boat
Towada Shrine
Towada Shrine, located on the Nakayama Peninsula jutting out into Lake Towada, is an ancient shrine said to have been founded by Tamuramaro Sakagami in 807. After passing through the cedar grove approach to the shrine and going up the stairs, you will see the majestic main shrine and worship hall, creating a tranquil atmosphere. The shrine is known as one of the best power spots in Tohoku, where you can feel the mystical energy.
Towada Shrine was once one of the two most sacred places in Japan, along with Osorezan, and flourished as a place for ascetic practices. It is said that until the separation of Buddhism and Shintoism in the Meiji era (1868-1912), the shrine was a symbol of the water god beliefs of the Tohoku region. Legend has it that a monk fought the legendary serpent of Lake Towada and won, transforming himself into a dragon and being enshrined as Seiryu Daigongen.
A fortune-telling site is located at the back of the shrine, down a cliff with an iron ladder, and is worshipped as a place to tell fortunes. It is said that if you throw a piece of paper called "Oyori-gami," which is given to you at Towada Shrine, into the lake and sink it, you will be granted a great wish. The ladder leading down to the fortune-telling site is currently closed to traffic, so you can perform fortune-telling on the Omaega-hama beach in front of the Statue of the Maiden, or in the bath or sink at home. Please try your luck.
Address

十和田市奥瀬十和田湖畔休屋486

Telephone Number

0176-75-2508
10min
45min
Day2
Towadako Onsen Resort
60min
Sukayu Onsen
Sukayu is a mountainous hot spring that has been accessible for over 300 years. The facility is a timber building, the oldest in Hakkoda area. The hot spring was the first to be appointed as the People's Recreation Hot Spring in 1954. The area is surrounded by great wilderness such as Mt. Hakkoda, Suiren Numa Pond, and Jogakura Gorge. In the winter, Sukayu is filled with skiers and snowboarders while in the spring, summer, and fall, the hot spring welcomes trekkers and hikers.
Sukayu features three baths, a co-ed, a female-only, and a male-only bath. The baths are all natural with water flowing directly from the source. The most famous "Senjin Buro", the bath of a thousand bathers, is a massive co-ed bath with the size of 248㎡ (2669 sq. feet). The guest rooms in the ryokan facility are styled in traditional Japanese with a veranda and tokonoma (an alcove where art or flowers are displayed). The extended-stay facility houses simple rooms in Japanese style as well.
The inn restaurant "Onimenan", guests can enjoy the local cuisine sukayu soba and ginger miso bamboo oden (Japanese style stewed vegetables and dumplings).
Hot Spring Water Composition / Acidic sulfate spring
Hot Spring Benefits / Rheumatoid, nerve pain, intestinal diseases, female-specific disorders, constipation, asthma
The Beech Bath "Sennin Buro"
"Sennin Buro", the bath of a thousand bathers, received the name from its great size. The bath is made with beech wood and has charmed bath lovers of all ages. On cold winter days, the bath area fills with white steam, creating the nostalgic feel of an old hot spring. The popular bath has been shown on television and in magazines numerous times. Though it is normally mixed bathing, there is an allotted time during the day for female bathers only.
Address

青森市荒川南荒川山国有林酸湯沢50

Telephone Number

017-738-6400

Opening Times

[One Day Onsen /Beech Sennin Buro (co-ed)]
7:00~17:30(*8:00~9:00 is female-only)

Tamanoyu (Separated by Gender)
7:00~17:00

[Check-in] 15:00~
[Check-out] ~10:00

Closures

Irregular
10min
Hakkoda Ropeway
A magnificent view of Mt. Hakkoda in all seasons.
The Hakkoda Ropeway is located in the Towada-Hachimantai National Park and operates throughout the year. The autumn leaves season and the winter ice season are especially popular.
Address

青森市荒川字寒水沢1-12

Telephone Number

017-738-0343

Opening Times

09:00 to 16:20 (March to early November)
09:00 to 15:40 (mid-November to late February)

Closures

11/8 to 11/13 Machine Maintenance Inspection
70min
Sannai-Maruyama Historical Site
Sannai-Maruyama Historical Site is one of Japan's largest historical sites consisting of remains of human settlement from approximately 5500 to 4000 years ago. The site features several pit-houses and stilt-houses unearthed since archeological excavation began in 1992. The excavation has also uncovered various earthenware and stoneware artifacts, as well as those composed of jade and skillfully created lacquer. These findings were of great significance as it provided us with a new image of the Jomon culture.
In 1994, Aomori Prefecture decided to preserve the site upon consideration of the site's historical significance. In November 2000, Sannai-Maruyama Historical Site was designated as a National Special Historical Site of Japan.
Nominating the Jomon Historical Sites for a World Heritage Site
In addition to Sannai-Maruyama Historical Site, there are many historic sites from the Jomon period demonstrating Jomon culture throughout Hokkaido and northern Tohoku area. Considering the historical and cultural significance of the sites that must be preserved for future generations, there is currently a plan to nominate the Jomon Historic Sites in Hokkaido and Northern Tohoku for World Heritage Site.
Learning about the Jomon Culture
At the Sannai-Maruyama Historical Site, within the Jomon Jiyukan (Park Center), visitors can view artifacts from the excavation site on display. Additionally, visitors can try their hand at craftwork inspired by Jomon culture. English speaking volunteer guides attend to help upon reservation.
Address

青森市三内丸山305

Telephone Number

017-781-6078

Opening Times

・Jomon Jiyukan (Park Center) 9:00~17:00 
*Open until 18:00 during Golden Week and the period of June 1st to September 20th
・Hokusaikan (Souvenir Shop) 9:00~17:00
・Restaurant 
(May-October) Food 11:00~15:00, Drinks 10:30~17:00
(November-April) Food 11:00~14:00, Drinks 10:30~16:30
*Opening hours may change due to special events.

Closures

・December 30th- January 1st
・Other designated days for site maintenance
10min
10min
JR Aomori Sta.
+ 1min Walk
Aomori City Culture Tourist Exchange Facility, The Nebuta House Wa Rasse
A Nebuta exhibition facility where visitors can experience the Nebuta Festival all year round.
Nebuta Museum Wa Rasse is an exhibition facility for the Aomori Nebuta Festival, one of the most famous summer festivals in Aomori Prefecture. You can learn about the production techniques and history of Nebuta. In the Nebuta Hall, large Nebuta that were actually used in the festival are displayed. There is also a corner where you can try your hand at matsuri-bayashi (festival music), beating a big drum and jumping around to the music.
Address

青森市安酸1-1-1

Telephone Number

017-752-1311

Opening Times

May-August: 09:00 - 19:00, last admission 18:30
September to April: 09:00 to 18:00, last admission 17:00

Closures

December 31 and January 1
August 9 and 10 (replacement of Nebuta on display)
Short Walk
A-FACTORY
A-FACTORY, located a short 1-minute walk from Aomori Station, is a duty-free, market-style shopping center that sells local products such as sweets, processed goods, fresh vegetables and fruits. The most featured facility at A-FACTORY is the apple cidre (cider) factory, which produces cidre and juices onsite using Aomori grown apples.
AOMORI CIDRE
Cidre (Cider) is a refreshing and delicate European sparkling alcoholic beverage made from the juice of apples. Given that Aomori is Japan's top apple producer, A-FACTORY crafts all its cidres with locally grown apples. Visitors can observe the process of cidre production through glass windows with a factory tour and purchase tasting cards to enjoy the fresh flavors.
Featured Facilities
1st Floor
In addition to the Cidre Factory and local products market, the first floor also includes restaurants serving a variety of cuisines, such as sweets, including tarts and gelato, hamburger steak using Aomori beef, and Japanese style rice bowls with fresh tuna.
2nd Floor
The second floor has an event space and a specialty shop that sells galette, a French-style crusty cake made with buckwheat. This cake pairs excellently with A-FACTORY's cidre.
Address

青森市柳川1-4-2

Telephone Number

017-752-1890

Opening Times

Shopping: 9:00~20:00
1F Restaurants: 11:00~20:00
2F Restaurants: 11:00~21:00

Closures

Irregular
Day3
Furukawa Fish Market Nokke-don
For those looking for a bite around Aomori station, look no further. The "Nokke-don" at the local's kitchen, Aomori Gyosai Center (also known as Furukawa Fish Market), is a must-eat. Nokke-don, which literally means a rice bowl with toppings, is a dish allowing customers to pick toppings from the wide selection to place on top of rice. Whether you want to try a variety of things or enjoy both seafood and meat, it is the ultimate rice dish for choosy eaters.
How to Enjoy Your Original Don
Do you want to try rare ingredients and dishes? Done. Or do you want to eat your favorites as much as possible? Done. Customers can make their original-don with the wide selection of product within the market.
1. Buy a ticket at the Information Desk or one of the selected shops.
2. Go to a shop with the orange flag and get a bowl of rice in exchange with the ticket.
3. Find your toppings and make your don with your preferred choice of ingredients and amount. There is a wide selection of sashimi, meat, and side dishes.
4. Your Original-don is ready! Enjoy your don at the rest area of the market.
*Take-out or shipping of the Nokke-don is not available.
Address

青森市古川1-11-16

Telephone Number

017-763-0085

Opening Times

Nokke-don Hours: 7:00 ~ 16:00 *Each shop hour varies.

Closures

Every Tuesday
January 1st – 2nd
*Possible unscheduled temporary closure.
5min
JR Aomori Sta.
35min
JR Hirosaki Sta.
20min
+ 5min walk
Fujita Kinen Teien (Fujita Memorial Garden)
This Japanese garden was created in July 1991, commemorating the 100th anniversary of Hirosaki becoming a city. This Edo-style landscape was designed by a landscape artist from Tokyo as the garden for the residence of Kenichi Fujita, the first chairman of the Japan Chamber of Commerce and Industry.
Address

弘前市上白銀町8-1

Telephone Number

0172-37-5525
* December - March
0172-33-8733
5min
7min
Tsugaru Clan Neputa Village
A hands-on sightseeing facility based on the theme of the Hirosaki Neputa Festival.
Tsugaru-han Neputa Mura is a tourist spot where visitors can experience a quasi-Hirosaki Neputa Festival. The fan-shaped Neputa actually used in the festival are exhibited for viewing. Visitors can also try the taiko (Japanese drums) along with the Neputa musicians themselves. Live Tsugaru-shamisen performance are also open for viewing.
There is a facility for visitors to see, experience, and buy Tsugaru traditional artwork, with shops selling local produce such as vegetables, apples, and rice.
Address

弘前市亀甲町61

Telephone Number

0172-39-1511

Opening Times

09:00 to 17:00

Closures

None
25min
40min
JR Hirosaki Sta.
50min
JR Goshogawara Sta.
Day4
Tsugaru Goshogawara Sta.
20min (Tsugaru Railway)
Kanagi Sta.
+ 7min Walk
Shayokan: Dazai Osamu Memorial Museum
This is a roof purline building built by Gen-emon Tsushima (Osamu Dazai's father), who was a large landowner during the Meiji Era. Work was completed in June 1907. Cypress wood was used for all structures, including the rice storehouse. It has 11 rooms with an approximate area of 917 square meters on the first floor, and 8 rooms with an approximate area of 383 square meter on the 2nd floor. It is a grand mansion extending over an area of approximately 2244 square meters, with attached buildings and a Japanese garden with ponds.
Address

五所川原市金木町朝日山412-1

Telephone Number

0173-53-2020

Opening Times

May - October: 8:30 a.m. - 6:00 p.m. (Admission until 5:30 p.m.)
November - April: 9:00 a.m. - 5:00 p.m. (Admission until 4:30 p.m.)

Closures

December 29th
1min
7min
Kanagi Sta.
20min (Tsugaru Railway)
Tsugaru Goshogawara Sta.
+ 5min Walk
Maruko Center Fresh Food Market
5min
45min
+ 5min car
Takayama Inari Shrine
The splendid Torii corridor is something you must never miss!
The popular shrine is known to be one of the most wonder-working spots in all of Aomori Prefecture. The corridor made up with thousand Torii is especially famous, which creates a unique and attractive Japanese atmosphere.
Address

つがる市牛潟町

Telephone Number

0173-56-2015
5min
51min
+ 5min walk
Tachineputa no Yakata (Tachineputa Museum)
Goshogawara Tachineputa Festival is one of the four largest summer festivals held between August 4th and 8th. At the Tachineputa no Yakata, three real tachineputa are exhibited. The three neputa begin their parade from the museum.
The exhibition hall is an atrium with an incline around the 23-meter (75 feet) tachineputa so visitors can see it from top to down. Footage from the festival is shown at the exhibition hall. Additionally, visitors can see the making of the tachineputa at the production studio.
The gallery of the museum holds paintings from artists with connection to Aomori. The museum also has a souvenir shop, a restaurant, an observation lounge, and an experiencing room where visitors can make kingyo neputa (goldfish neputa).
Experiencing the Making of Tachineputa
At the Tachineputa production studio, visitors can experience making the tachineputa, including pasting the paper and coloring. Applications can be made on the day of the visit.
*Available for a limited time (Mid-April to Mid-June)
*Advance reservation required for groups larger than 10 people.
Address

五所川原市大町506-10

Telephone Number

0173-38-3232

Opening Times

9:00~21:00
[Tachineputa Exhibition Hall/Art Gallery]
(April~September) 9:00~19:00, (October~March) 9:00~17:00
*Special Hours
August 4th ~ 8th 9:00~17:00, August 13th 9:00~19:00, December 31st 9:00~15:00

Closures

January 1st (May be open. Contact us for details)
Goal