Photogenic Hirosaki walk
Suggested Time

2 days / 1 nights
Transport Options

Train, Bus, Walk
Season

All year around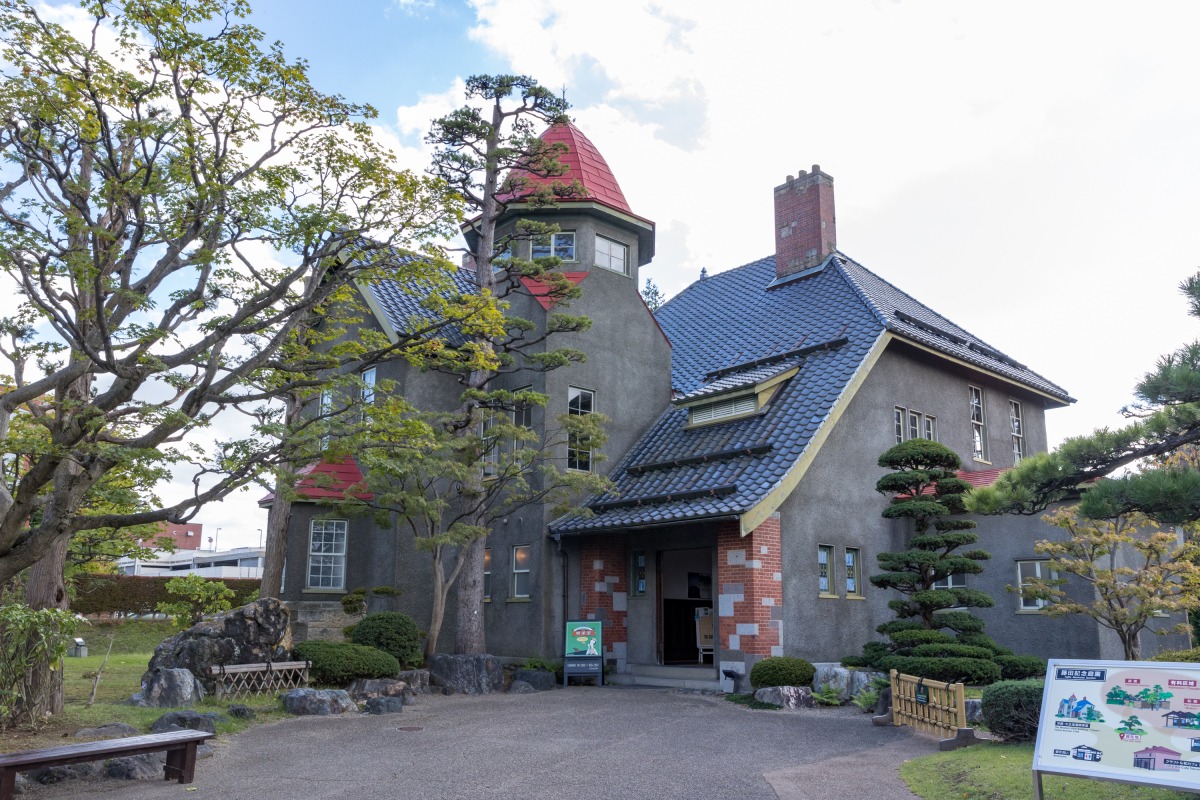 Hirosaki City has many retro Western-style buildings. You will want to take a picture of the emotional cityscape.
Introducing a course that goes around the photogenic spots of Hirosaki City.
Start
Day1
Hirosaki Museum of Contemporary Art
Hirosaki Museum of Contemporary Art is a renovation of the Yoshino-cho Brick Warehouse, which was built as a brewery during the Meiji and Taisho periods and has become a part of the Hirosaki landscape as a modern industrial heritage, based on the concept of "passing on memories. In addition to introducing advanced art from Japan and abroad, the museum collects and exhibits contemporary works that confront the history and culture of Hirosaki and the Tohoku region. In addition to the art exhibition rooms, the museum is equipped with studios, a citizens' gallery, and a library.
Address

弘前市吉野町2-1

Telephone Number

0172-32-8950
Hirosaki Episcopal Anglican Ascension Church
This church is a Protestant church in the Anglican tradition. It was established in 1896 as a lecture hall for evangelism.
It is a red brick building built in February 1921. (* Exterior view only)
Address

弘前市山道町7

Telephone Number

0172-34-6247
Former To-o Gijuku Missionary Residence
The Former To-o Gijuku Missionary Residence was built in 1900 as a residence for the missionaries who came to teach at To-o Gijuku, the first private school in Aomori Prefecture founded in 1872, and located at current O-temon Square until when the schoolhouse was moved in 1987. After that, this residence building was kept here, and currently Hirosaki City owned it. It is representing the lifestyle of foreigner in Meiji era with display of the furniture and equipment from old days. Currently, there is a café on the first floor and visitors can enjoy break time with the window view of miniature building arts at O-temon Square.
Address

弘前市下白銀町2-1

Telephone Number

0172-35-3131

Opening Times

9:00 a.m. - 6:00 p.m. (Café opens from 9:30 a.m. to 6:00 p.m. Last order 5:30

Closures

December 29th - January 3rd
Former Hirosaki City Library
This library was built to commemorate victory in the Japanese-Russo War in 1906 and was used as city library until 1931. It is a 3-story wooden mortar building with twin octagonal towers constructed in Renaissance style.
Address

弘前市下白銀町2-1

Telephone Number

0172-37-5505

Opening Times

9:00 a.m. - 4:30 p.m.

Closures

December 28th to January 3rd
Day2
Tsugaru Clan Neputa Village
A hands-on sightseeing facility based on the theme of the Hirosaki Neputa Festival.
Tsugaru-han Neputa Mura is a tourist spot where visitors can experience a quasi-Hirosaki Neputa Festival. The fan-shaped Neputa actually used in the festival are exhibited for viewing. Visitors can also try the taiko (Japanese drums) along with the Neputa musicians themselves. Live Tsugaru-shamisen performance are also open for viewing.
There is a facility for visitors to see, experience, and buy Tsugaru traditional artwork, with shops selling local produce such as vegetables, apples, and rice.
Address

弘前市亀甲町61

Telephone Number

0172-39-1511

Opening Times

09:00 to 17:00

Closures

None
Hirosaki Park
The park is famous as one of the top cherry blossom viewing spots in Japan.
Hirosaki Park is a vast park located in the center of Hirosaki City. The park is home to 2,000 cherry trees and attracts visitors from all over the world during the Hirosaki Cherry Blossom Festival held in spring. In addition to the Autumn Foliage Festival in autumn and the Snow Lantern Festival in winter, various events for local residents are held throughout the year, making this park a beloved symbol of the community.
Address

弘前市大字下白銀町一番地

Telephone Number

0172-33-8739

Opening Times

09:00 to 17:00

Closures

11/24 to 3/31
Fujita Kinen Teien (Fujita Memorial Garden)
This Japanese garden was created in July 1991, commemorating the 100th anniversary of Hirosaki becoming a city. This Edo-style landscape was designed by a landscape artist from Tokyo as the garden for the residence of Kenichi Fujita, the first chairman of the Japan Chamber of Commerce and Industry.
Address

弘前市上白銀町8-1

Telephone Number

0172-37-5525
* December - March
0172-33-8733
Goal