Gourmet Guide: Discover Aomori's Food Culture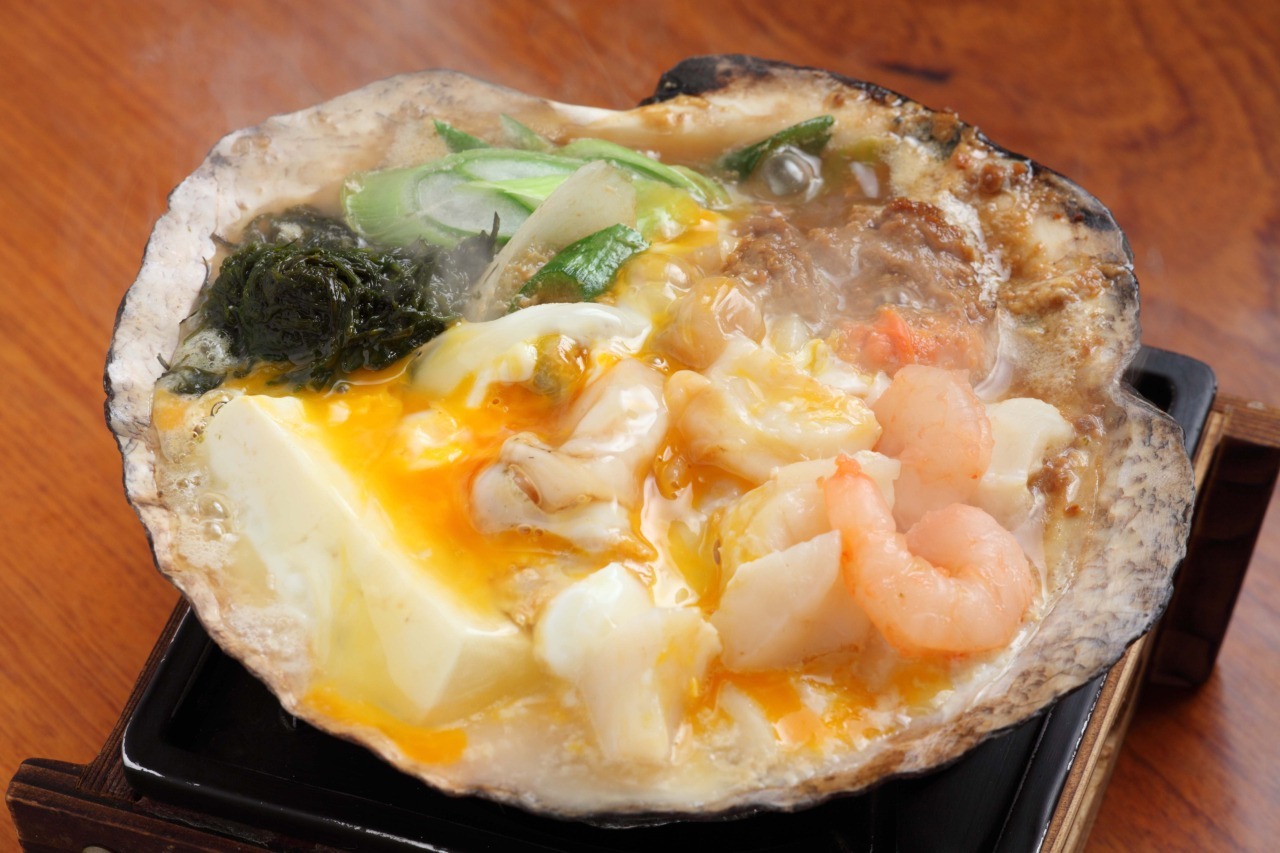 Visitors to Aomori Prefecture can expect their taste buds to be tantalized thanks to a range of local food culture waiting to be discovered — and we're not just talking about Aomori's popular apples. Seafood also dominates Aomori's regional cuisine, thanks to its extensive coastline, with many more surprises to be found on the menu too.
Nokke-don
In central Aomori City, why not try Nokke-don at Furukawa Fish Market (Aomori Gyosai Center)? After buying a cluster of tickets and getting a bowl of rice to start, walk around the fish market, exchanging your tickets for desired freshly prepared toppings. Craft the perfect seafood rice bowl as you see fit, with a wide selection of colorful sashimi, meats and other side dishes to choose from. Return visits promise a never-ending variety of ways to prepare this unique, one-of-a-kind dish, which can be eatern onsite. The market is conveniently located just a 5-minute walk from JR Aomori Station (East Exit) and makes for a great introduction to Aomori's seafood culture, especially those arriving after a long journey on the Tohoku Shinkansen from Tokyo.
Aomori Apples
Aomori is known as the heartland of Japan's apple production and is therefore popular for all kinds of apple-related products, like apple pie or cider. This is centered around Hirosaki, in the Tsugaru region (known for its Fuji variety), where you can also find the Hirosaki Apple Park.
With such a variety on offer, Hirosaki even has its own guide dedicated to just the apple pie — with around 50 local varieties helpfully classified and indexed for readers to easily discover and find the perfect texture or sweetness of pie that suits their palette.
You won't be surprised to learn that Aomori's apple expertise extends to alcohol too, with cider widely produced in the region. Options include the Cidre Factory Kimori in Hirosaki (free tour + paid tasting available) or A-FACTORY's in-house cidery in Aomori City (Free tour + tasting tickets purchasable). In fact, the modern, indoor market at A-FACTORY is a great place to visit by default, with a huge line-up of apple-related products on offer. Nestled between Aomori Station and Aomori Bay, it's a great place to grab a few souvenirs before your onward journey.
Come to Aomori to savour its apple juice or famed apple pies — or head to an apple farm for an apple-picking experience! Finish the day with a soak in a unique apple bath at one of Aomori's luxurious hot springs.
Kaiyaki Miso
This local favourite, which can be defined as omelet with scallop served in the shell, mixed with green onions and miso, is native to the Tsugaru and Shimokita areas. It's both nutritious and appetising, with the scallop shell bringing out the flavour of this special dish.
Matagi Meshi
Try the traditional Tsugaru cuisine of Matagi-meshi (lit. hunter's meal), originally using wild mountain vegetables and game meats (bear, deer, rabbit) around the Mt Iwaki region. It is considered the earliest example of the kamameshi style of cooking (using a small pot that is also served). At Dake's Matagi-tei restaurant, you can try their own Matagi-meshi comprising chicken, maitake mushroom, bamboo, burdock root and much more.
Ōma Maguro
Aomori's celebrated port town of Oma is the country's tuna capital, famed for its catches of fresh Pacific Bluefin tuna often reaching 200–300 kilos, larger than the rest of Japan. Oma tuna always makes the headlines with Toyosu Market's New Year auction at the start of each year, which gives an indication of how prized they are. Back in 2019, this auspicious event saw a 278kg Oma tuna sold for a record-breaking $3.1 million (¥333.6 million).
Oma tuna fishing is well known for its pole-and-line, with the town celebrating its tuna heritage every October with the Oma Cho-maguro Matsuri (Oma Super Tuna Festival). Oma's tuna swim through the Tsugaru channel and feed on squid and fatty saury, helping give the caught fish a perfect balance of fat that resonates with visiting seafood lovers
For visitors to Oma, the area has an abundance of fish restaurants dedicated to all-things tuna and other fish caught near the stunning Shimokita Peninsula. Be sure to try some of the local styles, including tuna burger, Oma maguro-infused soy sauce, and Oma tuna curry.
Ichigoni
Ichigoni soup is made from two ingredients abundant to the Hachinohe area of Aomori — sea urchin (uni) and abalone (awabi). Not to be confused with strawberries ('ichigo' is Japanese for strawberries), the dish actually derives its name from wld strawberries given the resemblance to the sea urchins in the broth. It can be seasoned with salt and soy sauce and served with chopped Shiso leaf. The dish is commonly served around the New Year period.
Iga-menchi
Iga-menchi can be best described as a minced squid fishcake that is native to Hirosaki, Aomori Prefecture. It consists of finely chopped veg and squid scraps that are moulded together before being fried. A great accompaniment with beer or local sake, this local izakaya favourite is worth selecting off the menu.
Be sure to try from this exciting line-up of Aomori-based dishes on your next trip. Those who get through the whole 'menu' can still expect plenty of more niche options to discover on their culinary journey— including Jappa Jiru (miso-base fish hotpot), Bara-yaki (marinated beef rib with onions), Miso/ginger oden, Keno-jiru (simmered miso broth with root vegetables and tofu) and even black garlic!