Luxury Aomori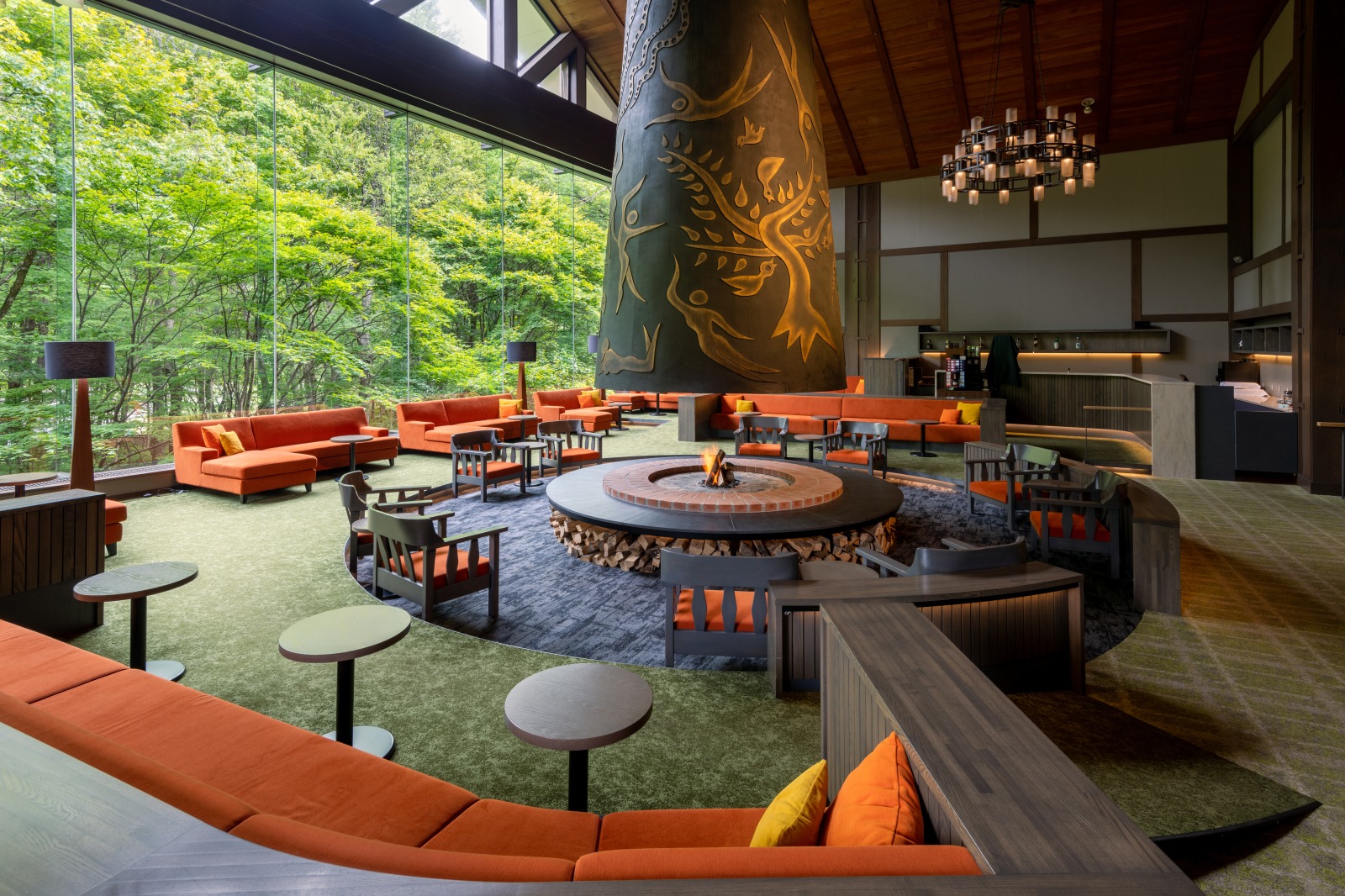 Aomori Prefecture is known for its stunning natural scenery and unique culture. With distinct seasons, a range of natural landscapes, amazing festivals and food, and history dating back to the edge of the ice age, it's no surprise more and more people are adding Aomori to their travel bucket list. However, you may be surprised to find that Aomori also has some of the best luxury travel spots in the country as well. If you want to enjoy Aomori's unique offerings in style, below are some of the best places to do it.
Aomoriya Hoshino Resort
Experience Aomori's rich culture in style
Located just outside the port city of Hachinohe, the Aomoriya Hoshino Resort is the perfect start to a luxury getaway in Aomori Prefecture. The resort is only about 30 minutes away from Hachinohe Station, and also near Aomori's stunning Tanesashi Coast. But with everything available at the resort, you may find yourself sticking close to home! Every day throughout the year, the resort hosts a festival hour, which allows guests to enjoy the experience of a Japanese festival from the comfort of the resort. There are also special winter and spring festivals, as well as cultural displays on the premises. Throughout the winter, guests can enjoy Nebuta paper floats made by Aomori artists. In the spring, you can enjoy the sights of Japanese cherry blossoms from the warmth of a heated table. Additionally, delicious restaurants on-site deliver local cuisine just seconds from your room, and outdoor hot spring baths are a great way to unwind. This resort is the perfect introduction to the luxury available in Aomori Prefecture!
Oirase Keiryu Hoshino Resort
A relaxing combination of nature and luxury
Built along the Oirase stream, the Oirase Keiryu Hoshino Resort is the perfect place to take in luxury and nature all at once. The actual resort grounds sit just outside the official national monument area of the Oirase Keiryu (Oirase Stream), giving visitors ideal access to this popular scenic destination. In fact, this is the only resort built along the stream. But again, you may find yourself wanting to spend much of your time at the resort itself. The Oirase Keiryu Resort has some of the best rooms in Aomori Prefecture, including mountain and river views, and its culinary offerings have something for everyone. Hungry after a long day exploring nearby nature trails? You'll want to visit the Apple Kitchen – a buffet-style restaurant packed with flavorful Japanese and western food. If you're in the mood for fine dining, pay a visit to Sonore, the resort's French restaurant, which also has outdoor seating just along the stream. The outdoor deck is also available for breakfast in the morning – a perfect way to start the day! Both morning and night, you'll want to spend time at the outdoor onsen (hot spring bath), which also sits along the stream. As the naturally heated waters of the hot spring ease your body, your mind will be soothed by the sounds of cold waters flowing below. If you're looking to enjoy Aomori's natural offerings in style, there is no place better than the Oirase Keiryu Hoshino Resort.
Lamp Inn Aoni Onsen
A uniquely off-the-grid experience
In a world where connection is king, one of the greatest modern luxuries is to get away from society and completely disconnect. If that sounds like the kind of experience you want (or need!), look no further than Lamp Inn Aoni Onsen. Aoni Onsen is tucked deep in the woods between Hirosaki and Towada-Hachimantai National Park. Miles from anyone else, the facilities have long been lit using only lanterns, and until fairly recently there was no electricity. Even today, rooms have no televisions or electrical outlets, and there is neither internet nor cell phone signal. For this reason, Aoni Onsen is not only off the grid (almost entirely) but is also one of the most environmentally friendly stays in all of Japan. Aoni Onsen is also host to some of the finest natural hot springs in Aomori. The Kenroku-no-yu and Uchiyu baths are built from local hiba wood, filling the baths with a soothing organic scent. An outdoor bath is also available within earshot of the river, while the Takimi-no-yu bath boasts views of a nearby waterfall. Meals are made with local ingredients, served in a traditional Japanese style room. If you're looking to get away from society while enjoying an experience unique to Aomori, Aoni Onsen is the place to go.
Kai Tsugaru Hoshino Resort
Enjoy the soothing thermal waters and distinctive music of Aomori Prefecture
Last but certainly not least is the Kai Tsugaru Hoshino Resort. Set just outside of Hirosaki City, the resort has easy access to some of Aomori's best destinations, including one of Japan's most famous original castles, Hirosaki Castle. The resort itself is part of Hoshino's Kai class, all of which are built in unique hot spring regions. The baths at Kai Tsugaru are built using cypress, giving a rustic feel with pleasant scents. Toward the fall and into winter, the waters are also scented using Aomori's famous apples. In fact, this is one of the few places in Japan where you can soak in an apple hot spring bath! In addition to the hot springs, the Kai Tsugaru Hoshino Resort offers regular performances by Tsugaru shamisen masters. Shamisen is a unique Japanese stringed instrument. The Tsugaru version is found only in this region, making this a special treat for guests. Add in the beautiful facilities and delicious food that the Hoshino Resorts are known for, and it's easy to see why this is one of the most popular luxury stays in Aomori Prefecture.
As you can see, Aomori is the perfect place for a luxury getaway. Mouthwatering cuisine, cozy rooms, and amazing views and experiences are all waiting for you. Best of all, you'll go home refreshed, with unique memories that will last a lifetime.