Let's enjoy Aomori in winter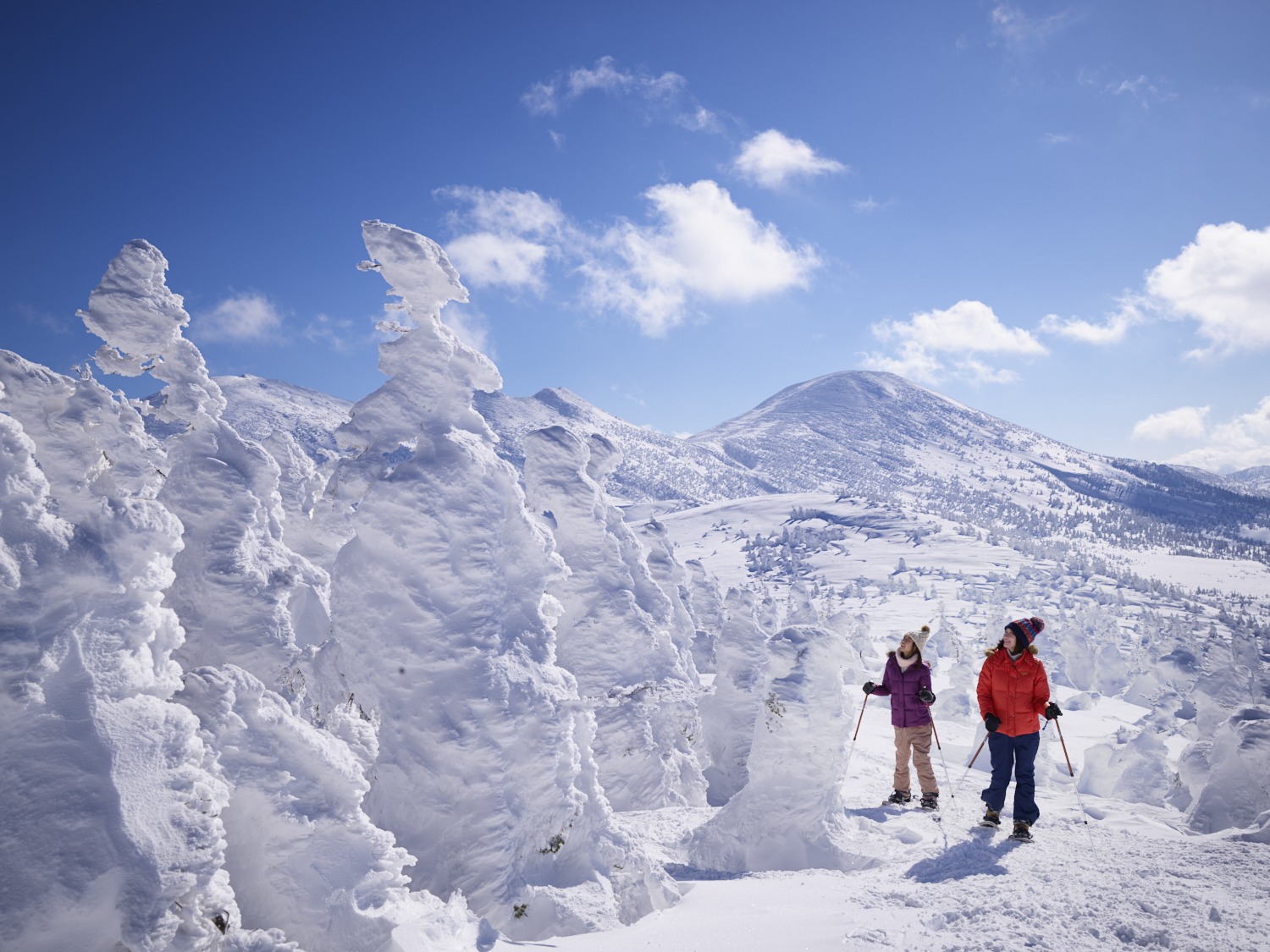 Aomori's high quality powder snow attracts skiers from all over the world.
Take a stroll through the white forest and encounter a spectacular view.
The slopes of Aomori are blessed with fine powder snow and great nature.
Among them, the Hakkoda Ski Resort boasts "Snow Monsters," giant sculptures of trees covered in snow and ice.
It is popular for its dynamic skiing from December to mid-May.
From the top of the gondola at Aomori Spring Ski Resort, you can enjoy a panoramic view of the Sea of Japan and the Tsugaru Plain.
The beautiful contrast of the white forest and the blue sea makes for an exhilarating skiing experience.
Aomori in winter is also full of exciting nature, such as snowshoe trekking through a winter beech forest with a guide.
Snow in Aomori falls "from below"! Play with snow to the fullest.
In winter in Okutsugaru, the snow on the ground is blown up by strong winds, causing a "ground blizzard" where snow blows from beneath and from the sides.
Taking advantage of such bad weather, the "Ground Blizzard Experience" in this snow country is very popular, where visitors can experience the cold while wearing traditional Japanese clothing..
The cold season is the time to savor. Delicious food from Aomori.
In Aomori, there are many local dishes that will warm you up during the cold winter.
Jappa-jiru, which is made by boiling cod and vegetables with salt or miso, will warm your body to the core.
Senbei-jiru is a dish made from chicken and vegetable soup stock with Nambu senbei cracker. The texture is similar to pasta.
There are about 200 restaurants in Hachinohe City that serve this dish, and you can enjoy comparing them.