About Aomori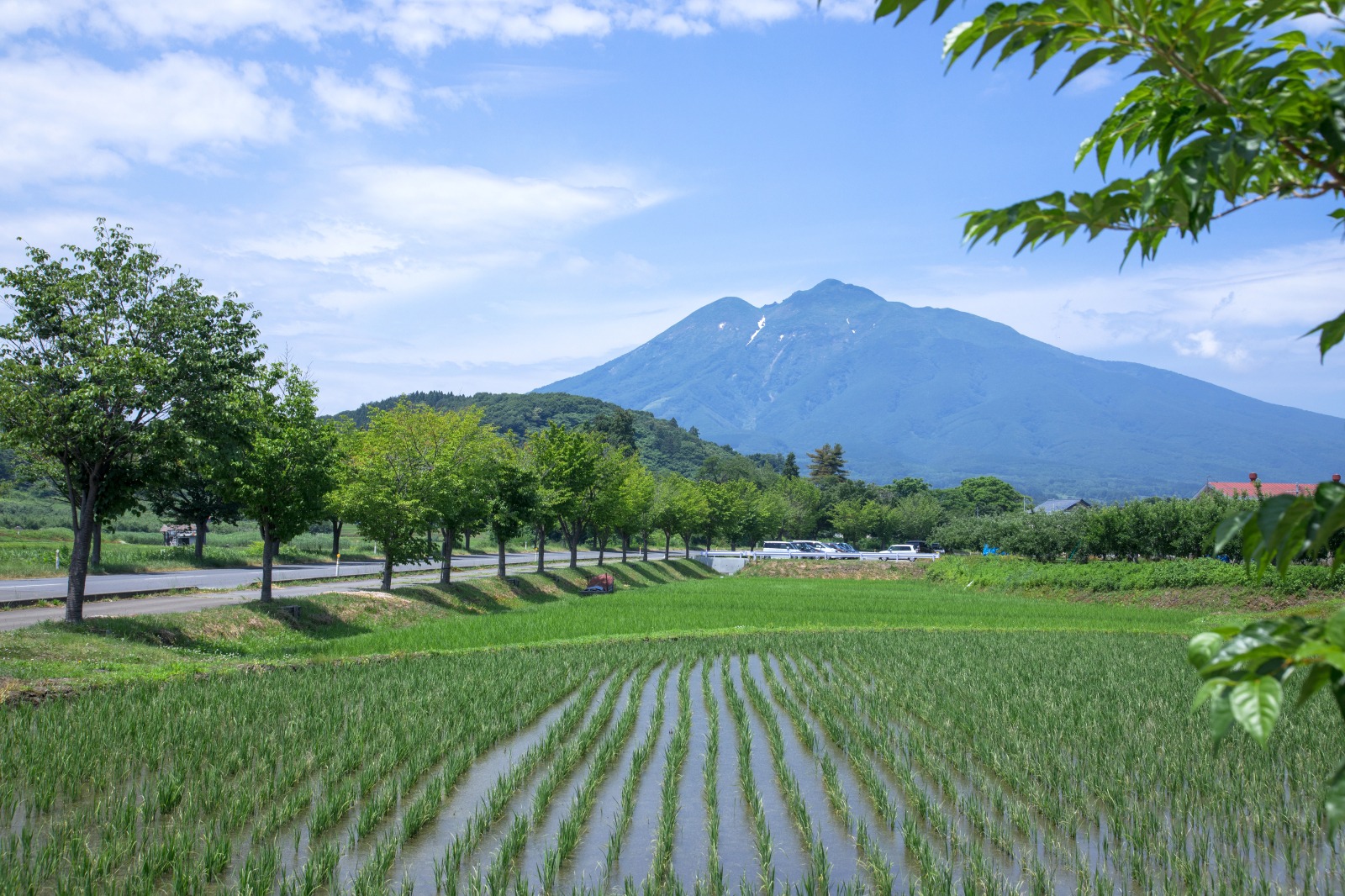 About Aomori
Aomori is the northernmost prefecture on the main island of Japan and is blessed with both diverse culture and magnificent nature, including the UNESCO World Heritage Site Shirakami Sanchi, the Jomon Period archeological site Sannai Maruyama, the famous cherry blossom viewing spot Hirosaki Park, and other beautiful natural areas such as Lake Towada, the Hakkoda Mountains, and Hotokegaura.
Within the prefecture there are 10 cities, 22 towns, and 8 villages, totaling 40 municipalities, with a population of 1,373,164 as of October 1, 2010.
The total land area of Aomori is 9,606.83 km², and the prefecture is located at about the same latitude as New York, Beijing, Rome, and Madrid — between 40.12 and 41.33 degrees.
The prefecture is surrounded on three sides by the ocean. The Ou Mountains in the center of the region divide the prefecture in two, with the separate halves differing significantly in weather and culture. The major climatic differences are the heavy winter snowfall of the Tsugaru region and the summer easterly winds on the Pacific Ocean side. According to 2007 statistics, average temperatures in April, July, October and December were 7.4℃, 20.3℃, 13.5℃, and 1.5℃, respectively.
The prefecture has four highly distinctive seasons, enabling tourists to enjoy unique festivals, historical sites, beautiful nature, and other sightseeing spots and leisure activities whenever or wherever they may decide to visit.
Culture of Aomori
Aomori is composed of three regions: the Tsugaru region, including the cities of Aomori and Hirosaki, the Nanbu region, with Hachinohe and Towada, and the Shimokita region with Mutsu. The people of each region have their own unique lifestyle, customs, culture, and language resulting from differences in climate and historical background.
Festivals in each region exhibit distinct local characteristics. Tsugaru is famous for the Aomori Nebuta and Hirosaki Neputa festivals. Shimokita hosts the Nomai festival, and Nanbu hosts the Enburi in Hachinohe City. Each of these festivals has been designated by the Japanese government as a significant intangible folk cultural asset.
The language differs significantly in the 3 regions, with distinctive dialects spoken in Tsugaru, Nanbu, and Shimokita.
Access to Airports and Main Station
There are direct flights from major Japanese cities to Aomori and Misawa Airports, and you can catch a bus from the airport to anywhere you want to visit. The Shinkansen will bring you from Tokyo and Osaka to Shin-Aomori.
Climate in Aomori
Japan is said to have a varied climate with four distinct seasons, and Aomori Prefecture is especially known for its diverse seasonal changes.
History of Aomori
"Aomori" was named in 1624, the early Edo period when construction of a seaport started in what is modern day Aomori City.