Climate in Aomori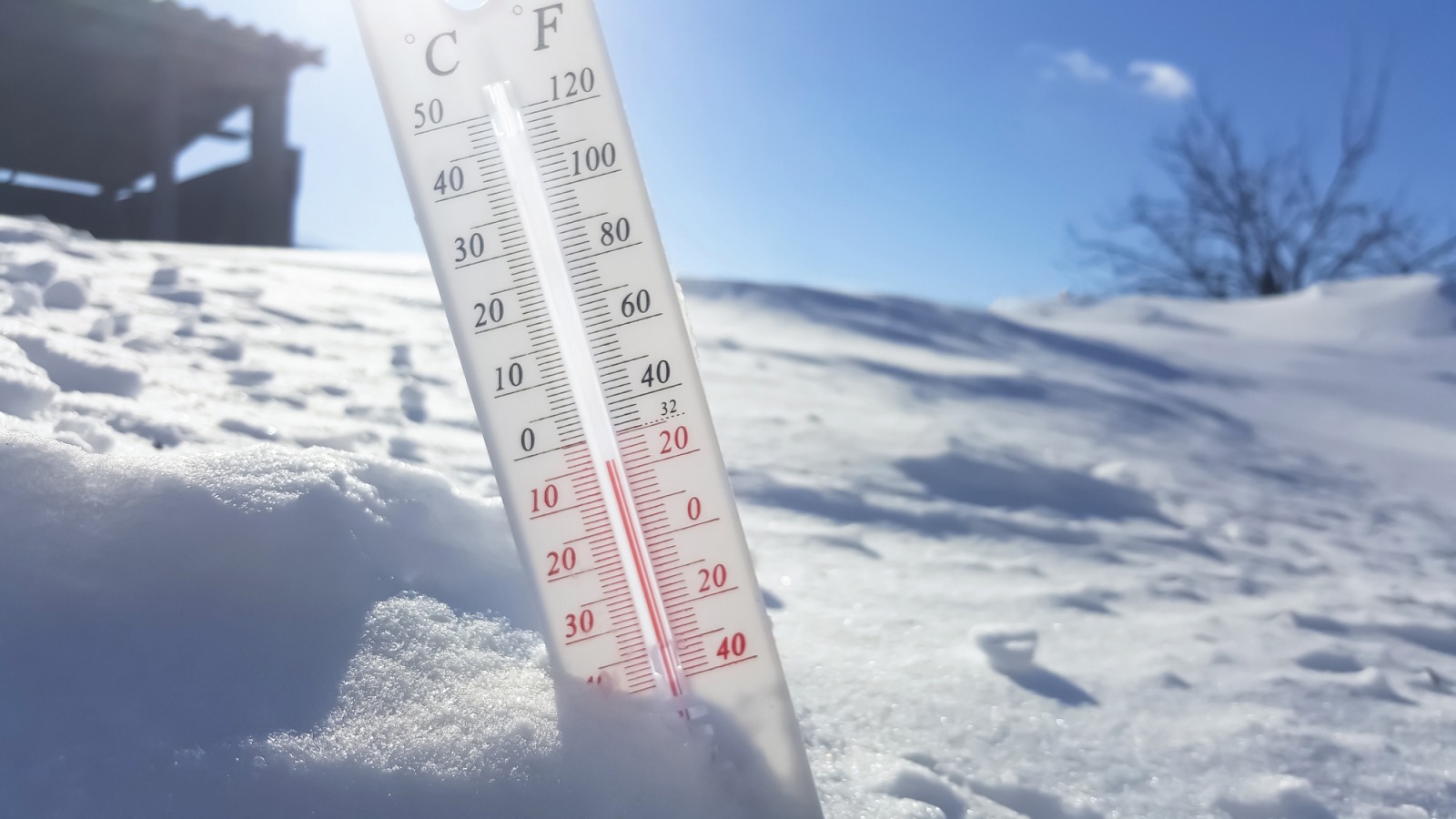 Seasonal Difference
Japan is said to have a varied climate with four distinct seasons, with Aomori Prefecture particularly known for its distinct seasonal changes. In spring, beautiful cherry blossom brings joy, and in summer local unique festivals like Nebuta Festival are held in each region. Each fall, mountains and streams are decorated with autumn leaves, and snow in winter creates fantastic scenery and opportunity for winter sports like ski or snowboard.
Climates in each area
With the "Ou Mountain Range" located in the center of the Aomori Prefecture, the land is divided into two distinct climates on the side of the Sea of Japan and Pacific Ocean. The side of the Sea of Japan is called as "Tsugaru region" and that of the Pacific Ocean is as "Kennan region", and character of climates are different for each region.
Tsugaru region
The cold humid air in winter collides with the Ou Mountain Range, which causes heavy snowfall in the region.
In summer, Tsugaru region has warm summers with higher temperature.
Kennan region
In the summer, the cool humid easterly known as "Yamase" creates many days of low temperature and high humidity in the region. In winter, the region has mostly fine and dry climate, with less snowfall and longer sunshine hours.
Temperature, Precipitation and Snowfall
Comfortable weather with average temperatures of around 23 ℃ can be experienced in Aomori's summers, however as the graph below shows, it is lower in the Pacific Ocean side than the Sea of Japan side. And in winter, the Tsugaru region sees higher precipitation and snowfall than the Kennan region. Aomori Prefecture sees different conditions for each region, even in same season. Why don't you experience the unique characteristics by visiting each area in the same season?
Clothes in Aomori
Spring (Apr – Jun)
In Aomori Prefecture, the cherry blossoms bloom around late April. It is relatively warm in the daytime but cool in mornings and evenings. It is recommended to prepare multiple layers, such as jackets or cardigans.
Summer (Jul – Aug)
The rainy season usually ends around mid-July — when it is recommended to have an umbrella due to the frequency of rain. In August, the Tsugaru region has some tropical days, however the Kennan region has relatively cool days, so it is useful to prepare a light second layer for mornings and evenings.
Autumn (Sep – Oct)
In September, it becomes cooler in the mornings and the evenings. It is recommended to wear clothes to keep warm such as a sweater. It's useful to prepare jackets or light coats, and also it is convenient to bring a scarf.
Winter (Nov – Mar)
In winter, especially January through February, Aomori has many days with sub-zero temperature, therefore you need full protection from gloves, scarf and muffler, besides a thick winter jacket. Something easy to remove will also help when entering/exiting buildings or vehicles, to avoid overheating. Wear appropriate footwear for potentially icy or slippery paths.
Enjoy snow and beware of snow
Aomori has various winter attractions and festivals like the Hirosaki Snow Lantern Festival or Hachinohe Enburi, and winter sports like ski or skate. Also Aomori is packed with unique events such as the Ground Blizzard Tour. Because it is chilly outside, be sure to prepare thick inner clothes (as well as outer ones) and appropriate footwear for snowy and icy conditions. Enjoy Aomori's winter season, while keeping warm and safe!