Sampling the best of Aomori's brewed beverages: Sake and apple cider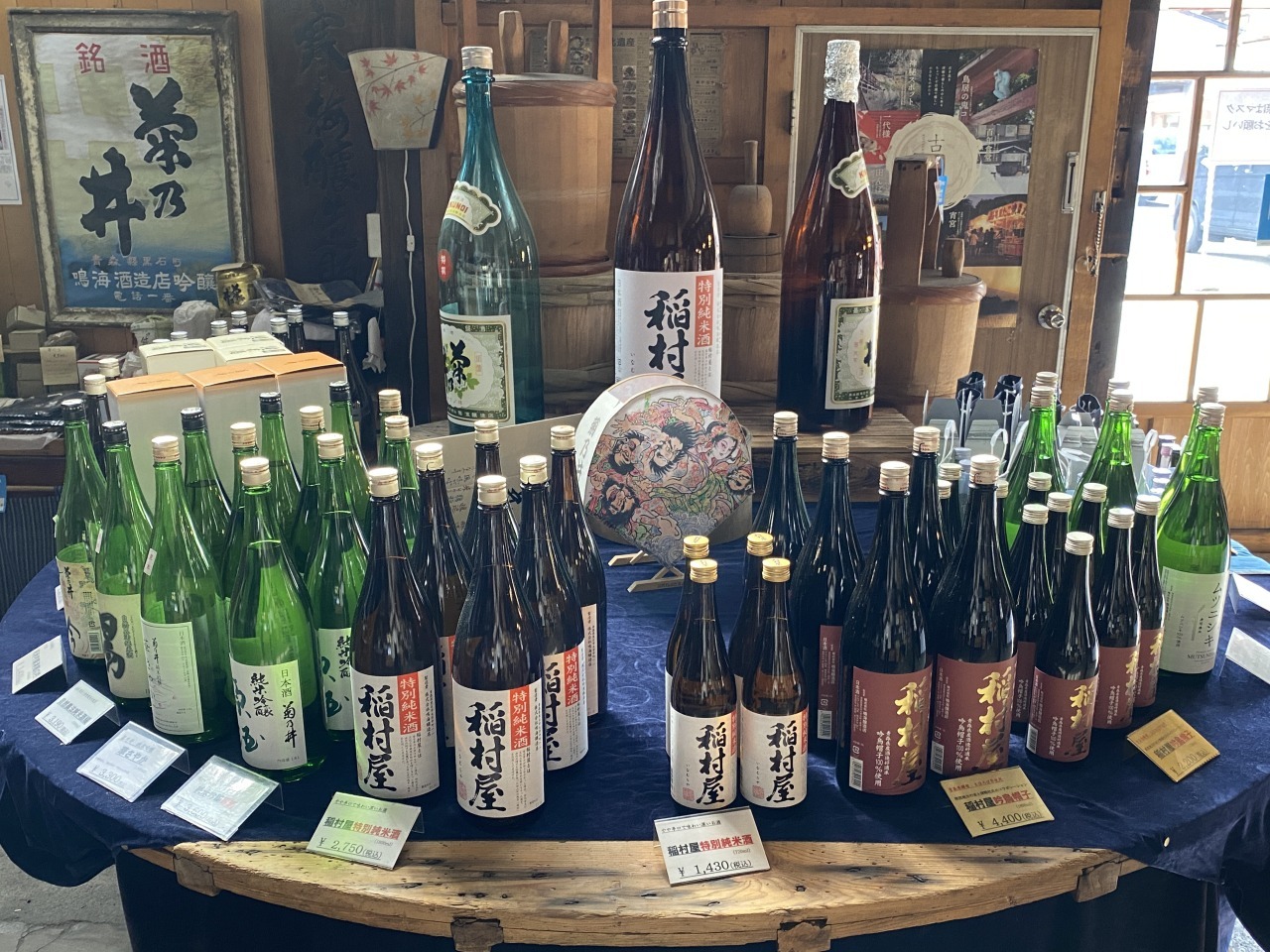 In addition to tasty local cuisine (learn more here and here), Aomori Prefecture also enjoys a high reputation for its brewed beverages. One of these is sake or Japanese rice wine (also known as nihonshu in Japanese). Another is apple cider made with Aomori's world-famous apples. Read on to find out more about these beverages and where you can sample or purchase them.
What makes Aomori's sake so delicious?
Brewing excellent Japanese sake depends on two key components: clean natural water and high-quality rice. Fortunately, both of these abound in Aomori Prefecture thanks to its beautiful natural environment. Pure snowmelt flows from the Hakkoda and Shirakami Mountains, and the rich soil of Aomori is suited to growing brewer's rice, a type of rice with a high starch content and low protein content ideal for sake brewing. Several varieties of brewer's rice including Hanafubuki and Hanaomoi have been specially developed in Aomori.
Visiting an actual brewery is also a great way to learn more about this traditional Japanese beverage, getting a behind-the-scenes look at the brewing process as well as the rich history and culture of sake. Hachinohe Shuzo is an award-winning brewery located in Hachinohe City. Founded in 1775, it is famous as the maker of the Mutsu Hassen and Otokoyama brands and prides itself on using Aomori-grown organic rice to meet the needs of today's health-conscious and environmentally aware sake drinkers. The brewery complex with its brick, wooden, and earthen buildings is a nationally designated cultural property. In addition to tasting sessions at the tasting counter, brewery tours are available upon reservation for a small fee (tasting included).
Another award-winning and historic brewery well worth visiting is Narumi Jozoten in Kuroishi City, which is famous as the home of Kikunoi, Inamuraya, and other high-quality sake brands. It is located along the Nakamachi Komise shopping arcade, where the atmosphere of feudal-era Japan remains alive today in the form of traditional wooden residences and shops. Since its founding in 1806, the family-owned brewery has produced excellent sake using carefully selected local brewer's rice and yeast as well as soft subterranean water originating from the Hakkoda Mountains. Featuring a beautiful Japanese garden in the courtyard, the centuries-old brewery complex consists of brewing facilities, the historic Narumi family residence, a storehouse, and the outlet shop. Brewery tours are available with a prior reservation.
The exceptional taste of Aomori-grown apples shines in apple cider
Apple cider is a carbonated alcoholic beverage made from the fermented juice of apples. Although it originated in Europe, cider brewing has boomed in Aomori thanks to the prefecture's status as Japan's number-one apple producer. With Japanese and especially Aomori-grown apples known around the world for their incredible taste, it's no wonder that they also make for delicious cider. (Read more about what makes Aomori apples so beloved here.)
A-Factory, which actually stands for "apple cider factory," is the center for all things related to cider in Aomori City. Visitors can observe the process of producing apple cider and apple juice onsite using Aomori-grown apples through glass windows on a free factory tour, as well as purchasing tasting cards to enjoy the fresh flavors. In addition to the factory, there is also an indoor market selling all kinds of apple-related products including cider, juice, and sweets, along with many other local specialties. The first floor also has restaurants serving Aomori cuisine. In the warmer months of summer, the facility's terrace is the perfect place to enjoy some cider or sweets with a view of Aomori Bay.
Hirosaki Cider Factory Kimori is a cider brewery located on the grounds of Hirosaki City Apple Park inside an apple orchard. Its cider mainly uses locally grown Sun Fuji apples for the perfect balance of sweetness and tartness and is unfiltered to preserve the full-bodied fruity taste. Visitors can observe the brewing process on a free tour or enjoy tasting for a small fee.
Another cider producer also located in Hirosaki City is Moriyama Apple Orchard, which makes and sells the "Tekikaka Cidre" brand. The name of the brand comes from the Japanese word tekika, which means to hand-prune fruit trees and thin out excess fruit, thereby giving the remaining fruit more sunlight and room to grow. Although this process results in beautiful apples that look great on store shelves, it does process a great deal of waste in terms of the discarded apples. Thus, Moriyama Orchard became the first cider brewer in Japan and in fact, the entire world, to make cider from these young apples that would otherwise be thrown away. The result is a refreshing, not-too-sweet cider that tastes more like beer and goes well with all kinds of food.
Sampling some fine sake and apple cider on your visit to Aomori will add an extra level of enjoyment to your trip. In addition, you can purchase these brewed beverages as souvenirs and enjoy the taste of Aomori from the comfort of your own home. Their deliciousness is the product of Aomori's rich natural environment and unique history and culture.