Artistic Aomori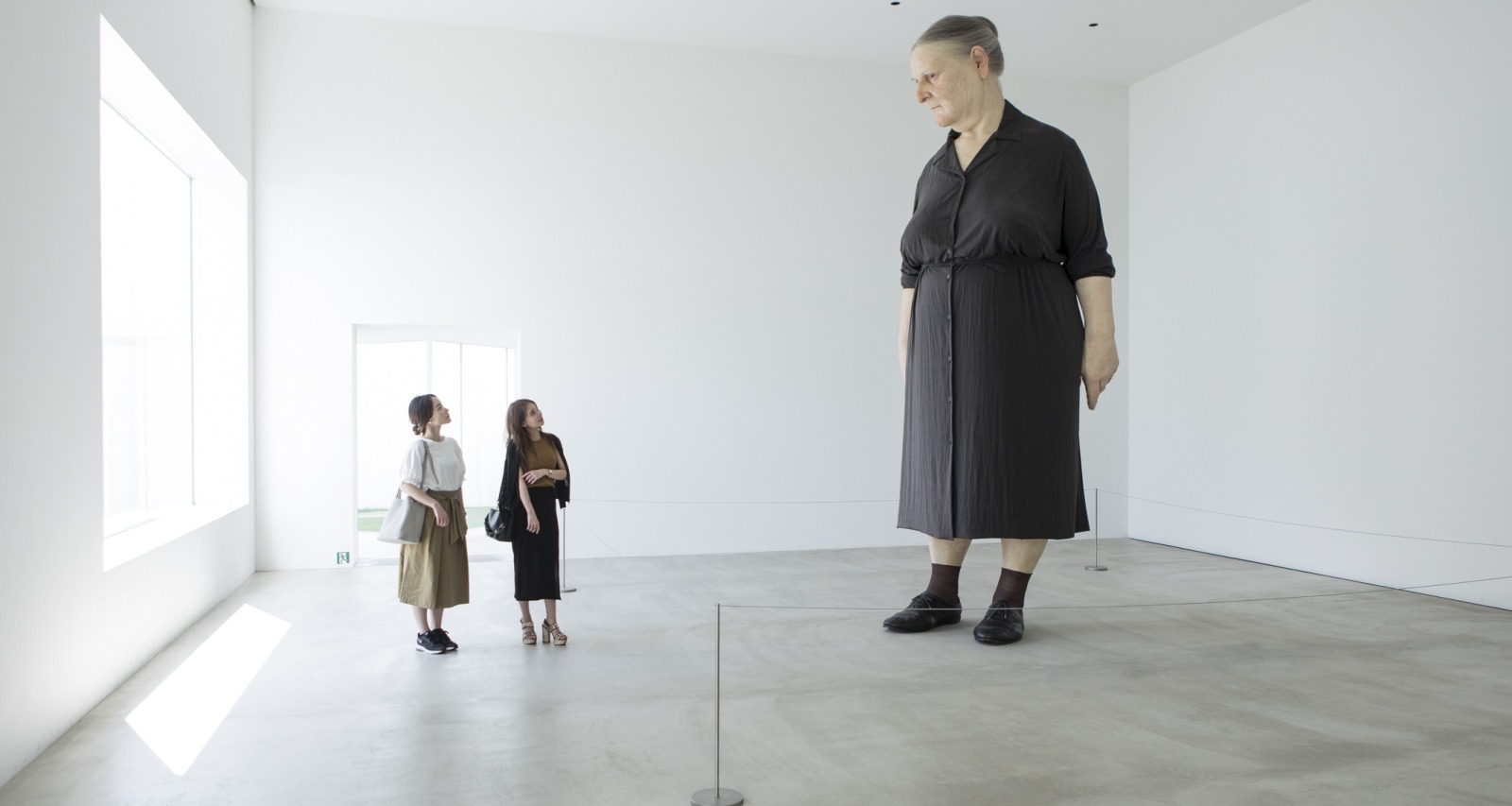 Aomori Prefecture has been home to many artists, such as the woodblock artist Shiko Munakata, and the dramatist/ poet Shuji Terayama. With modern art and traditional art merging together in this northern prefecture, there are plenty of places to see stunning works of art.
Aomori Museum of Art
Since its opening in 2006, the Aomori Museum of Art has brought Aomori artists into the spotlight. Located next to Sannai-Maruyama Site (Japan's largest ruins of the Jomon period) stands the impressive building with its stylish form and white exterior. Jun Aoki, an architect who worked on Louis Vuitton shops, designed the museum while being inspired by Sannai-Maruyama's excavations. The museum itself stands beautifully like an art installation.
Visitors can enjoy a wide range of works by unique local artists such as Shiko Munakata and Yoshitomo Nara, as well as Japanese and Western paintings and contemporary art.
Also, don't miss the huge "Ballet Aleko" backdrops, by Marc Chagall, displayed in the Aleko Hall.
The Aomori Museum of Art is also famous for Yoshitomo Nara's Aomori Dog.
Here, you can take a commemorative photo with the Aomori Dog.
Aomori Contemporary Art Center
Aomori Contemporary Art Center (ACAC) is a facility centered on resident artists, invited to stay for a certain period of time to conduct their creative activities. The exchange between the artists both domestic and international has given birth to a new culture in the region.
Aomori Contemporary Art Center is surrounded by a rich natural environment.
When walking through the "Arcade of the Four Seasons" on a fine day, you will be bathed in triangular sunlight.
This is a unique way to enjoy the sounds and smells of nature while appreciating art.
The Arcade of the Four Seasons is closed during the winter.
Towada Art Center
Towada Art Center opened in 2008 with a concept of new experiences through the arts. The museum is located on the main street Kanchogaidori in Towada City, and transforms the street into a museum. The art center has displayed a variety of artworks along the street in an outdoor space. In the front garden, the artwork "Flower Horse" is decorated with colorful flowers on its body and welcomes visitors. It is a work by a representative Korean artist, Jeong Hwa Choi, and is a monument to the history of Towada City as a region of horse production.
The Towada Museum of Contemporary Art has a permanent collection of works by world-renowned artists such as Yayoi Kusama and Ron Mueck.
Many of the permanent artworks can be photographed, so you can enjoy them in a new way through your own pictures.
Ron Mueck's "Standing Woman" is powerful no matter where you take the picture....
There is also an art plaza across from the museum where you can relax and enjoy the artworks.
The art square is filled with works that are fun to take pictures of, while admiring them.
Hirosaki Museum of Contemporary Art
A unique art museum in Hirosaki that carries on the memories of over 100 years
Hirosaki Museum of Contemporary Art is a renovated brick warehouse in Yoshino-cho, built in the Meiji and Taisho periods.
The museum was designed with the concept of passing on memories.
The entrance of the building, with its beautiful arches made with a unique method called "Hirosaki masonry bricks," is also a highlight.
Bricks from different periods of time, from the time the warehouse was built to the present day, are stacked on top of each other.
Old memories of the building can be seen everywhere in the museum, such as the old staircase and wooden walls.
This is a museum that can only be found in Hirosaki, which has many historical buildings.
Hachinohe Art Museum
An art museum that involves people and the city and is built by everyone
Hachinohe Art Museum was renovated under the theme of "Sowing Seeds, Nurturing People, and Creating Hachinohe in 100 Years: An Art Farm for Encounters and Learning".
The architecture is characterized by the "Giant Room," a huge space that extends from the entrance.
It looks like an art museum, but it's more than that.
It is a facility filled with a lot of free ideas where you will discover something new every time you visit.
The Hachinohe City Art Museum is home to many communal areas that visitors can freely use, such as the terrace and counters.
It can be used as a place for people to work, meet up, chat, and freely gather.
There are no cafes or restaurants attached, but food from outside can be brought in.
New ideas may be born from conversations with others.
Aomori Museum of Art
Hachinohe Art Museum
Towada Art Center
Hirosaki Museum of Contemporary Art