Top Aomori Photography Locations By A Pro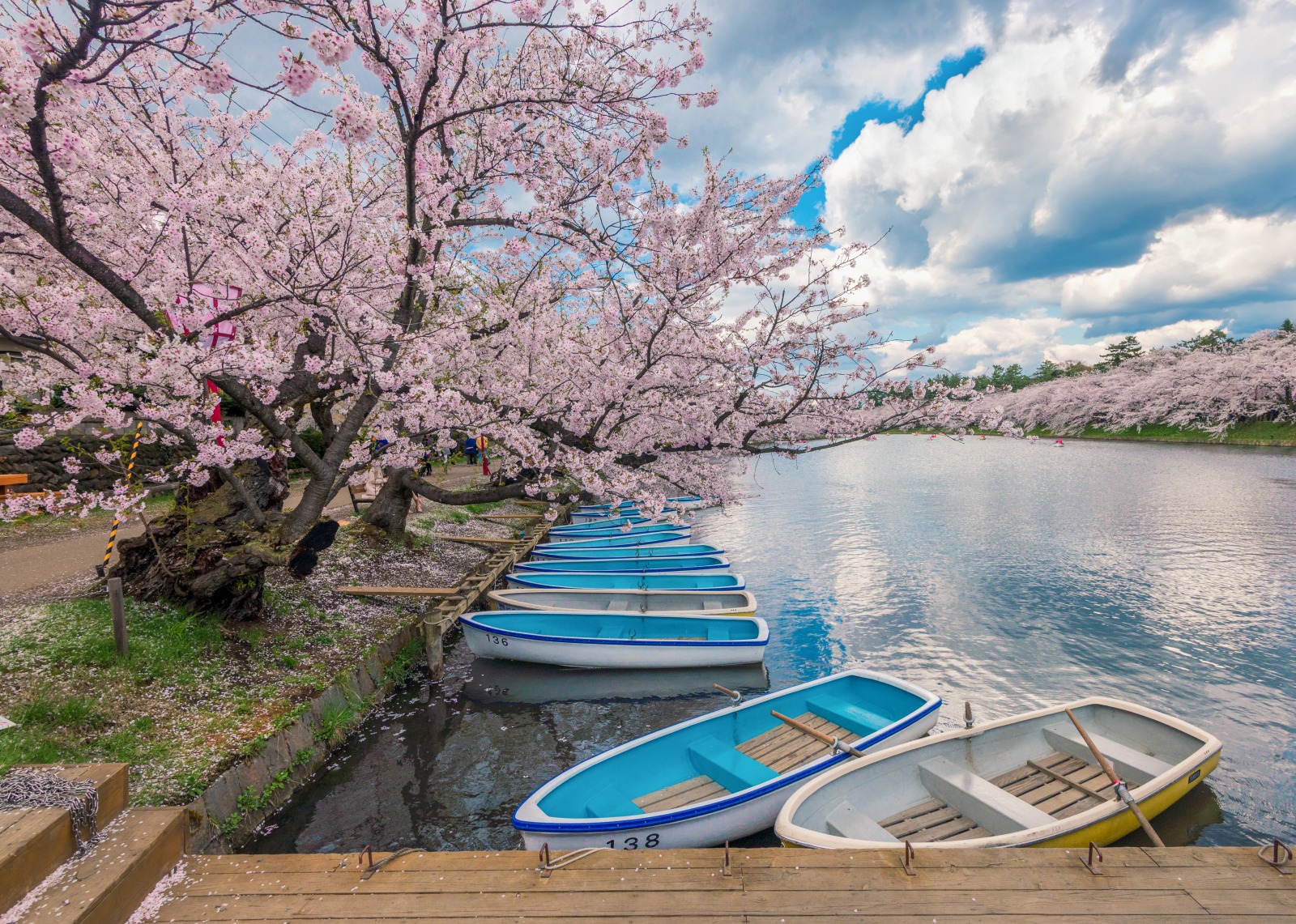 Japan is a photographer's paradise, but most photographers traveling to the country will visit a narrow range of popular (and often crowded) destinations. If you want to explore the beauty and culture of Japan with your camera, but without the crowds, Aomori Prefecture is the perfect place to visit. The mix of nature and culture allow photographers to take in the best of Japan all in one place. Below are some of the best spots to enjoy Aomori's stunning scenery.
Oirase Stream
Camera: Nikon Z 7
Lens: Nikon 16-35mm f/4 VR
Settings: 22mm | f/11 | ISO 31 | 1.6 sec
Other gear: Tripod, Lee Landscape Polarizer
The Oirase Stream (Oirase Keiryu in Japanese) is possibly Aomori Prefecture's most famous travel destination. As part of the Towada-Hachimantai National Park, the area is carefully maintained and easily accessible. A long, gentle hiking path lines the river, stretching for about 14km (8.7 miles). Visitors can hike the entire trail which takes 4-5 hours, though it could be a full day if you're exploring with your camera. However, you can also drive, ride a bike, or use bus stops along the adjacent road. The Oirase Stream has a number of stunning waterfalls, including the towering Kumoi Waterfall and the short-but-powerful Choshi Waterfall. This destination is perhaps most popular in the fall, when autumn colors pop in all directions, but it is beautiful in all seasons, particularly from late spring through winter.
Recommended photography equipment:
- Sturdy tripod
- Wide angle lens
- Neutral Density Filter
- Polarizing filter
*Note that drones are prohibited in this area
Tsugaru Fujimi Lake & Tsuru-no-Mai Bridge
Camera: Nikon D610
Lens: Nikon 85mm f/1.8 G
Settings: 85mm | f/10 | ISO 250 | 1/160 sec
Tsugaru Fujimi Lake is a perfect location for taking in multiple unique Aomori scenery all at once. This location is best known for the 300meter wooden Tsuru-no-Mai Bridge crossing the lake. Although the bridge has a very ancient feel, construction actually finished in 1994. However, traditional techniques were used for constructing the bridge, and it is made from Aomori hiba wood of at least 150 years old, making it especially unique to Aomori. Along with the bridge, Tsugaru Fujimi Lake is adjacent to Aomori Prefecture's famous Mt. Iwaki, and nearby parks boast abundant cherry blossom trees that blossom each spring. Along with the many cranes that frequent the area, this is a unique spot with significant photographic opportunities throughout the year.
Recommended photography equipment:
- Tripod
- Long lens (for bird photography)
- Wide angle lens
Cape Tappi
Camera: Nikon Z 7
Lens: Nikon Z 24-70mm f/4 S
Settings: 26mm | f/8 | ISO 200 | 1/60 sec
Other gear: Tripod
One of Aomori's best features is the wide range of scenery to explore. Along with the beautiful mountains and forests, Aomori's coastline is just as delightful, and Cape Tappi is one of the best spots to enjoy it. Offering views along both the Tsugaru Strait and the Sea of Japan, this is one of the few coastal locations where you can enjoy both sunrise and sunset over the water at certain times of year, and in fact Aomori is one of the few prefectures where you can watch the sunrise over the Pacific Ocean and the sunset over the Sea of Japan all without ever leaving the prefecture. In addition to the coastal views, visitors can also enjoy views of the Cape Tappi Lighthouse.
Recommended photography equipment:
- Tripod
- Drone
- Large aperture lens (if interested in astrophotography)
Hakkoda Mountains
Camera: Nikon Z 7
Lens: Nikon 85mm f/1.8 G
Settings: 85mm | f/10 | ISO 200 | 1/400 sec
The Hakkoda Mountains are one of Aomori Prefecture's natural treasures, and are beautiful most of the year. In the summer, it is a perfect place for hiking and camping with plenty of greenery to enjoy. In the fall, the area is flush with autumn colors. During the winter, heavy snow makes for great skiing and "snow monsters" that are a popular sight. There are also a number of ponds among the mountains that are worth a visit. Anyone who loves nature photography will want to spend some time in this region! One of the special perks of this area is the Hakkoda Ropeway, which allows visitors to enjoy mountaintop views without the need for difficult hikes. Of course, exploring the trails will reward you with unique views, but there is plenty of beauty to be found even if the trails are not for you.
Recommended photography equipment:
- Light tripod
- Zoom lens (24-70mm or beyond)
- Weather protection for you and your gear
Hirosaki Park Cherry Blossoms
Camera: Nikon D610
Lens: Nikon 16-35mm f/4 VR
Settings: 16mm | f/11 | ISO 125 | 1/200 sec
Other gear: Tripod
Hirosaki Park is home to Aomori's famous Hirosaki Castle, one of Japan's few remaining original castles. While the castle is popular destination year around, the most beautiful and unique time to visit the park is during cherry blossom season. Being far north, Aomori's sakura (cherry blossom) season is later than much of the country, typically peaking around late April, which means visitors can continue to enjoy these blossoms after seeing them in others parts of the country further south. But what makes Hirosaki Park's blossom so special isn't just the timing, but the entire atmosphere. Visitors can take a boat ride across the castle moat, which offers unique views of the blossoms, or enjoy a hanami (blossom viewing picnic) throughout the grounds. The castle also offers the perfect background subject for the cherry blossoms, and other views around the park are just as spectacular, including views of Mt. Iwaki in the distance. If you want to photograph Japan's cherry blossoms, this is certainly among the best places in the country to do it.
Recommended photography equipment:
- Macro lens
- Tripod
- Shutter release (for falling cherry blossom petals)
*Note that drones are prohibited in this area
The wide range of natural landscapes and cultural monuments make Aomori Prefecture a veritable playground for photographers. If you're looking to explore Japan with camera, make sure you add Aomori Prefecture to your photography travel itinerary!